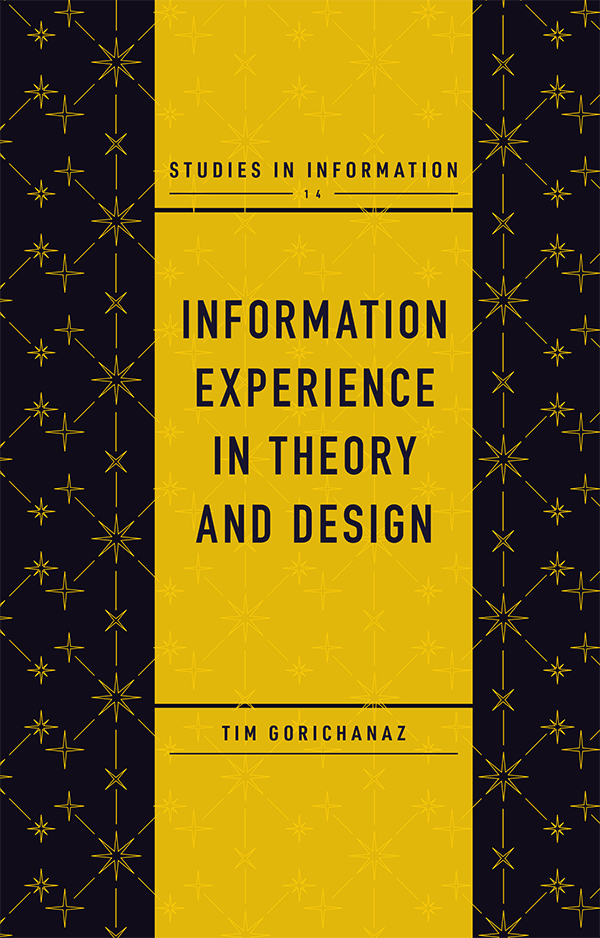 In my book Information Experience in Theory and Design (2020, Emerald), I seek to reframe the discussion of information engagement through the lens of information experience, an exciting emerging area within information science.
Unlike traditional information behavior research, which is limited to how people need, seek, and search for information, information experience looks at how people understand, use, and are shaped by information. As such, information experience goes beyond identifying information sources to examine how people are informed by information—and not just "informed," but formed and transformed. Thus, information experience shows the breadth of phenomena that are informative to people, beyond what is traditionally recognized as informative in library and information studies (e.g., books, articles). This means that information experience presents a way to overcome the limitations of earlier paradigms of information behavior. In this way, information experience connects with other human-centered areas of information research and design, including information literacy and human–computer interaction.
Offering a rigorous theoretical foundation for information experience and insights for design, this book brings together research from across the information field as well as philosophy. For researchers or students in any area of the information field, from librarianship to human–computer interaction, this is an exciting new text investigating a fascinating new field of study.